D Type Package Steam Boilers - Wood/Coal
The Thermic is of a "D" type water tube design, conservatively designed tube layouts, coupled with a large top drum, provide superior natural circulation and operational characteristics.
We insist on thorough, detailed inspections by external inspectors on every unit we build to comply with applicable codes.
BOILER CAPACITY & PRESSURE
Steam capacities from 1000kg/hr (2200 lbs/hr) to 32,000kg/hr (70,000 lbs/hr) are available shop assembled .
Design pressures to 10,350kPag (1500psig) with steam temperature to 5600C (10500F) available.
QUALITY CONSTRUCTION
Trained craftsmen work on specially designed equipment, producing boilers that are guaranteed to meet customer requirements and exact standards.
Assembly at our plants in Campbellfield, Victoria to ensure total control over quality and production schedules.
Click here for TECHNICAL INFORMATION
Click on the images below for a larger view.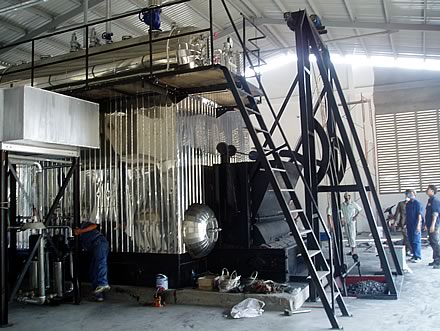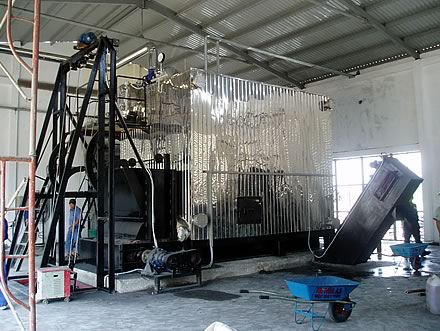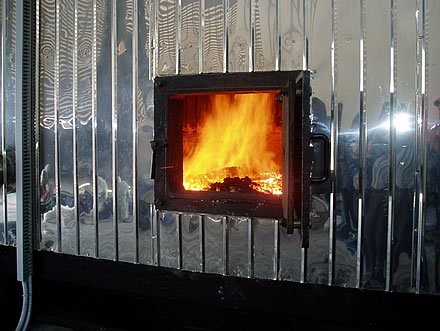 Please contact Thermic for further technical information.